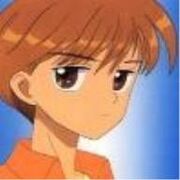 "He really did have potential." - Dakota Nightshade on Luke Nightshade
Luke Nightshade is Dakota Nightshade's younger brother and the twin brother of Poppy Nightshade . He has light honey-colored hair and big blue eyes just like his sister. He is adventurous, brave, mischevious, and a little too enthusiastic.
In Sabotage, the second installment in the series, Luke is captured by the Narvian government and sent to a prison. He is devastated when Poppy, who was also captured, dies, and Annie, who gives him one of her very own swords, tells him to avenge her death. He does so by killing her murderers, the prison guards.
Luke joins the rebel pack consisting of Dakota, Annie and Luna, who he secretly likes, and continues to fight with them. His bravery comes in handy when the gang fights off a pack of wild wolves (whose brains have been rewired by Jakila) and although he is unable to save Annie, who is decapitated by them, he rescues the others from near certain death.
In the epilogue, he ends up marrying Luna.